Eureka Springs Vacation Packages
Add a little romance to your stay at The Lodge with one of our Special Occasion Packages. We have put together some of our most popular extras to give you the comfort and value you deserve.
All packages require a three day notice before arrival to arrange packages. Please call us at 479-363-9700 to schedule.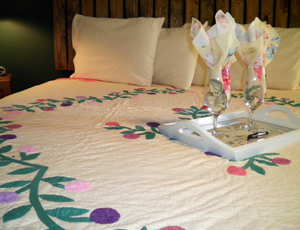 "Oh So Sweet" - $325.00
2 nights stay in Jacuzzi® Whirlpool Room
1 King bed
1 Box of assorted chocolates (handmade in Eureka Springs)
Rose petals sprinkled on bed
Bud vase with 2 Roses, babies breath and greens
Wine tasting for 2 at Keels Creek Winery in Eureka Springs
(1/2 mile from The Lodge)
1 Bottle of Wine on ice( your choice red or chardonnay)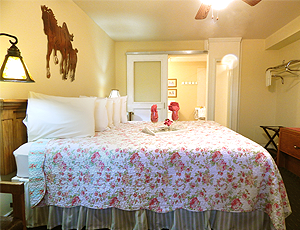 "Just Because" - $275.00
2 nights stay in a Jacuzzi® Whirlpool Room
1 King bed
1 Box of assorted chocolates (handmade in Eureka Springs)
1 Bottle of Wine on ice( your choice red or chardonnay)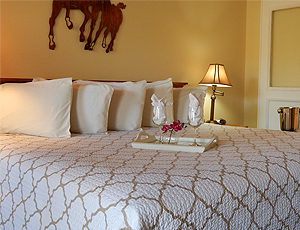 "Sweet & Simple" - $265.00
2 nights stay in a Jacuzzi® Whirlpool Room
Wine tasting for 2 at Keels Creek Winery in Eureka Springs
(1/2 mile from The Lodge)
1 Bottle of Wine on ice( your choice red or chardonnay)
* All rates subject to change. Rates are higher during Holidays and Special Events. Rates do not include applicable taxes. Maximum occupancy for Jacuzzi® Whirlpool Rooms = 2 people
Cancellation Policy: You must cancel your reservation within 48 hours prior to your scheduled day of arrival or you will be charged the full amount of your reservation