Eureka Springs Jacuzzi® Hot Tub Rooms
Looking for some serious relaxation? Try one of our Eureka Springs Hot Tub Rooms with a large, 2-person, Jacuzzi® whirlpool tub! Spacious and comfortable, these rooms offer private parking and a quiet setting that will help you get away from it all. Each room is steps from the pool and allows you a wonderful relaxing atmosphere.
All of our Jacuzzi® hot tub rooms enjoy the same amenities such as in-room coffee, microwave, refrigerator, cable TV and phones, Champagne glasses for 2 and a champagne ice bucket for your use.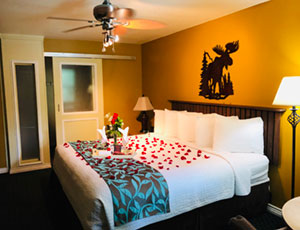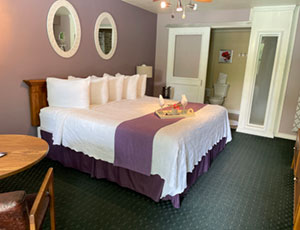 Only 2 people per room, please. Check In: 3pm Check Out: 11am
All rooms are non-smoking. Sorry, no pets.

Add some romance to your stay!
Must be arranged 3 days prior to arrival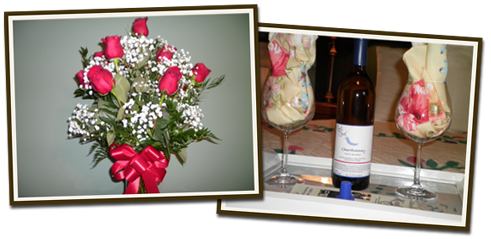 * All rates subject to change. Rates are higher during Holidays and Special Events. Rates do not include applicable taxes. Maximum occupancy for Jacuzzi ® whirlpool Rooms = 2 people
Cancellation Policy: You must cancel your reservation within 48 hours prior to your scheduled day of arrival or you will be charged the full amount of your reservation